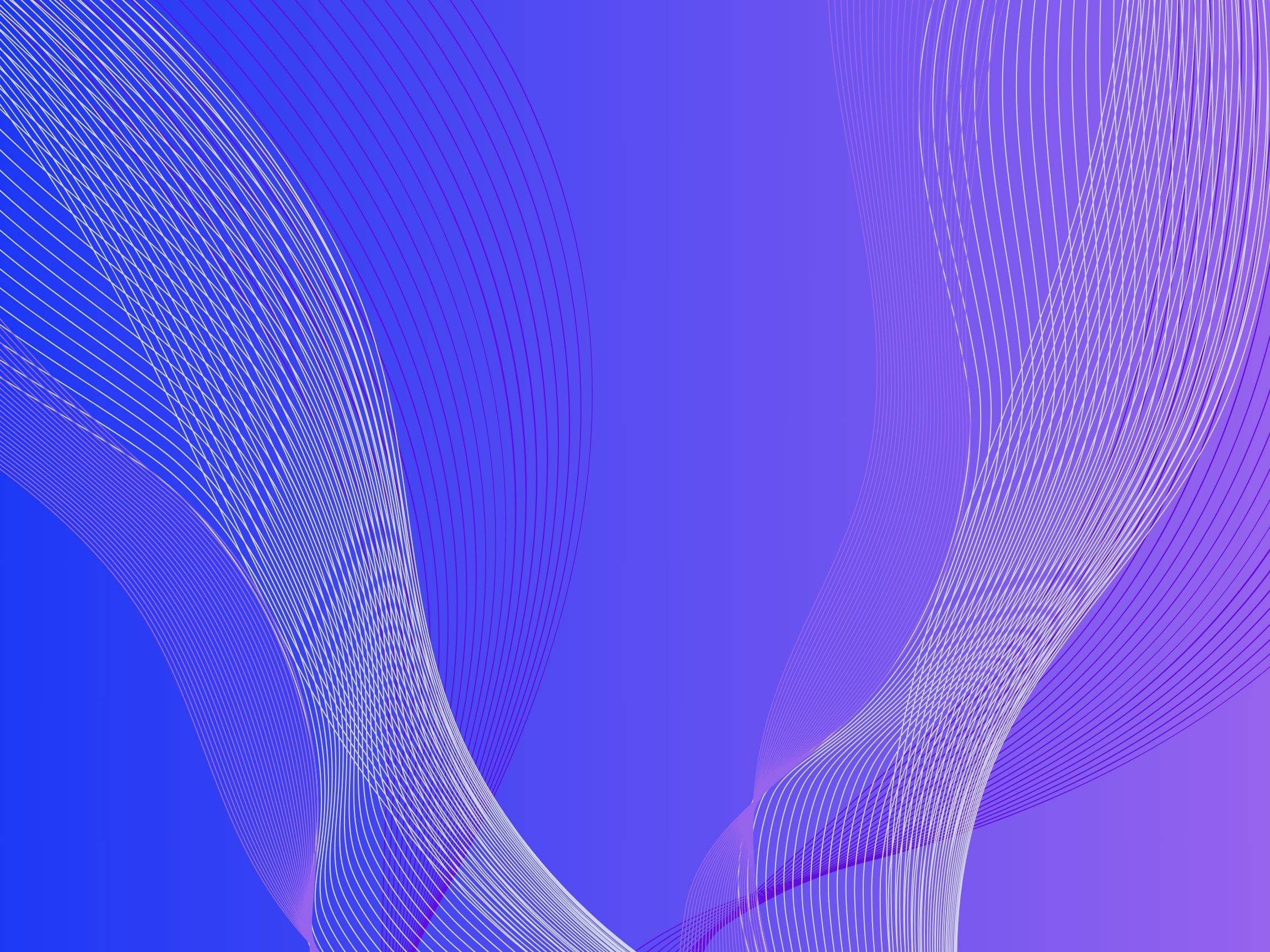 Hosted by Dana Foundation Career Network in Neuroscience & Society and co-sponsored with Simply Neuroscience, the first Virtual Career Fair was held across four days:
Monday, September 11th – Thursday, September 14th
4–6 pm Pacific / 5-7 pm Mountain / 6-8 pm Central / 7-9 pm Eastern
The first hour of this event featured presentations from leading experts across many neuroscience and society fields, and the second hour featured networking opportunities for attendees. Experts from academia, medicine, research, and NeuroX industries were in attendance. The event was virtual and free.
Watch recordings of each day of the Virtual Career Fair on our YouTube channel!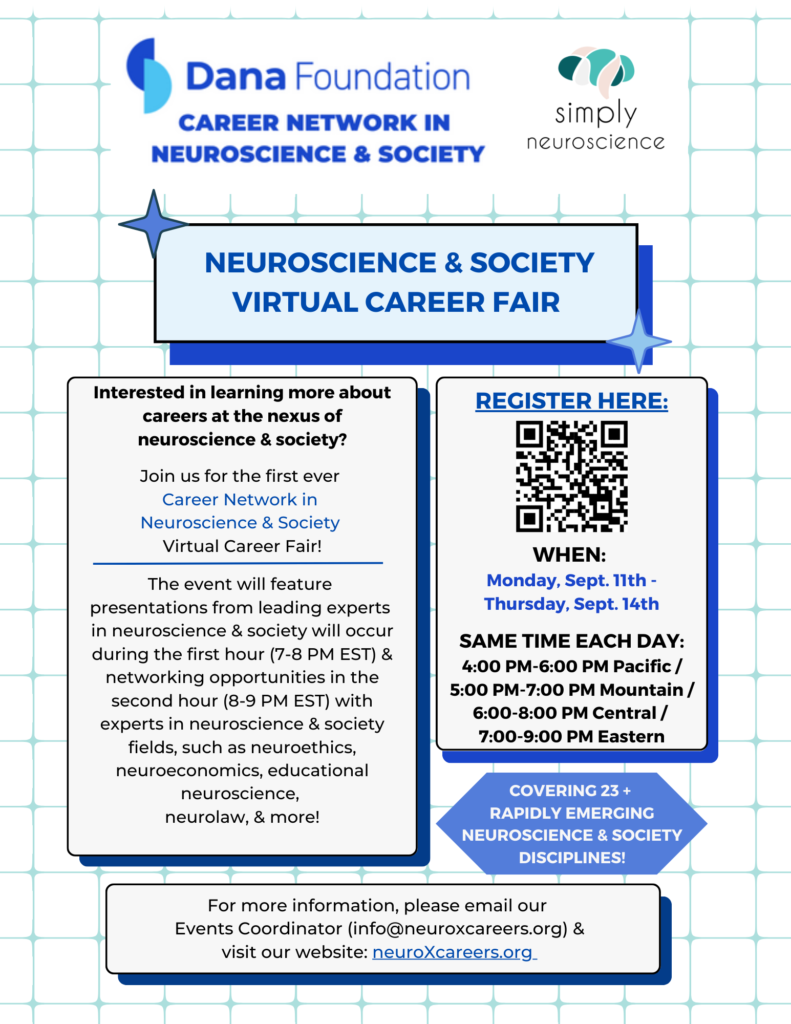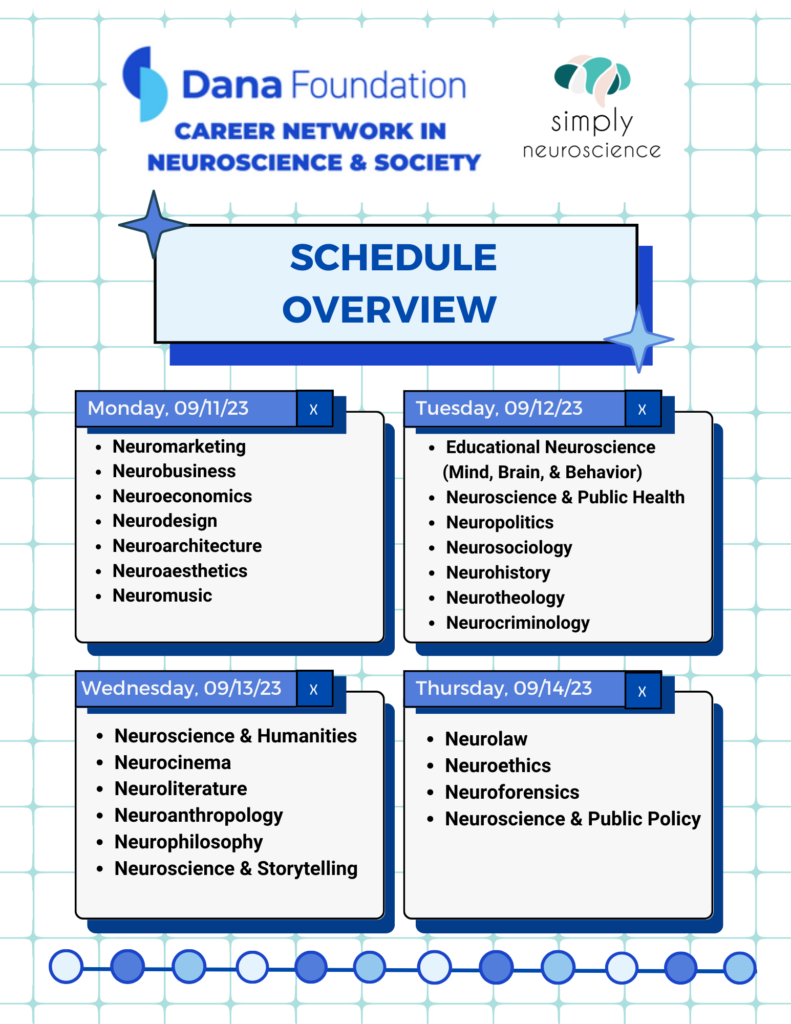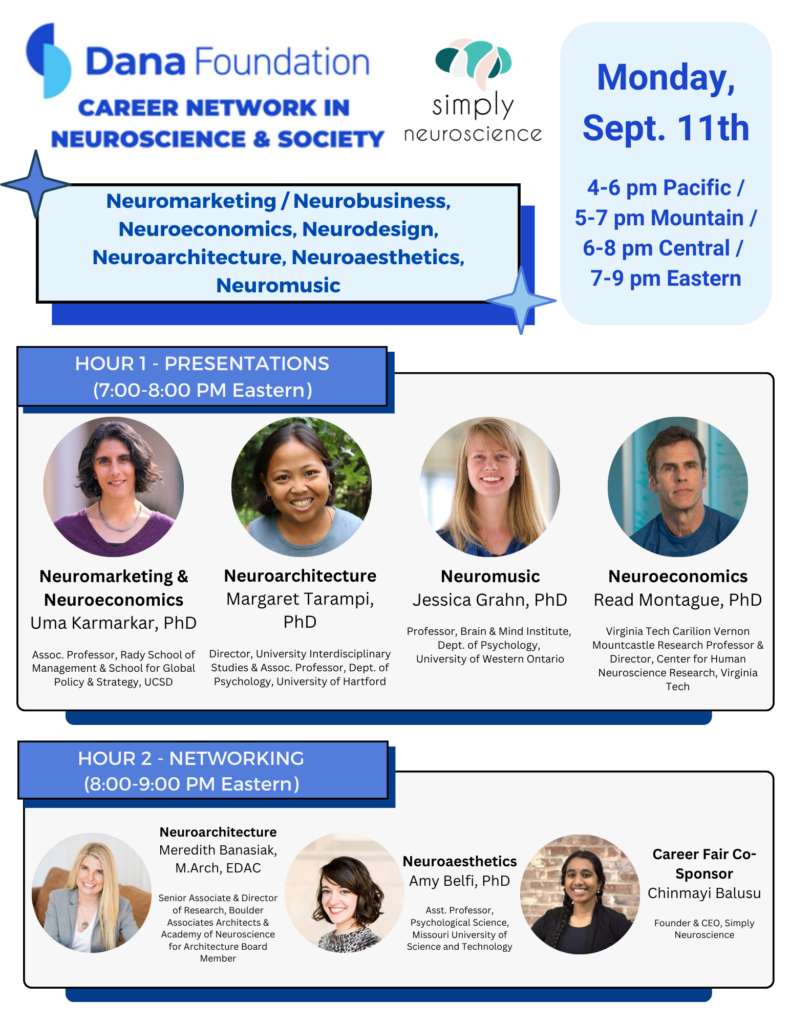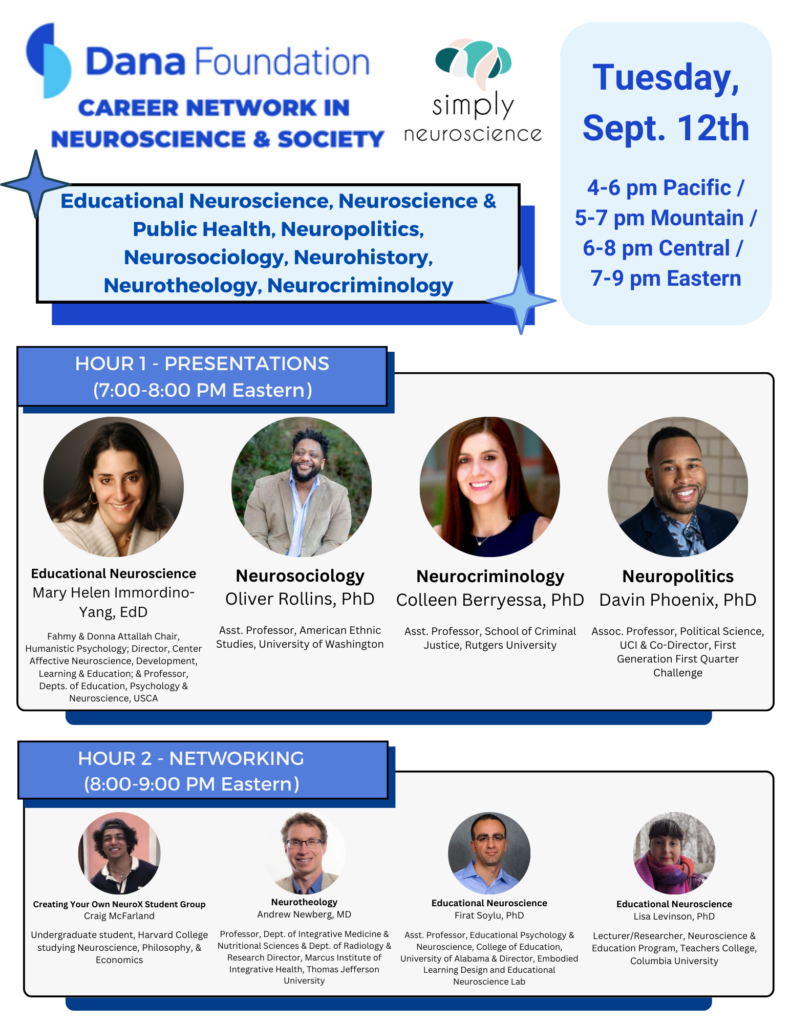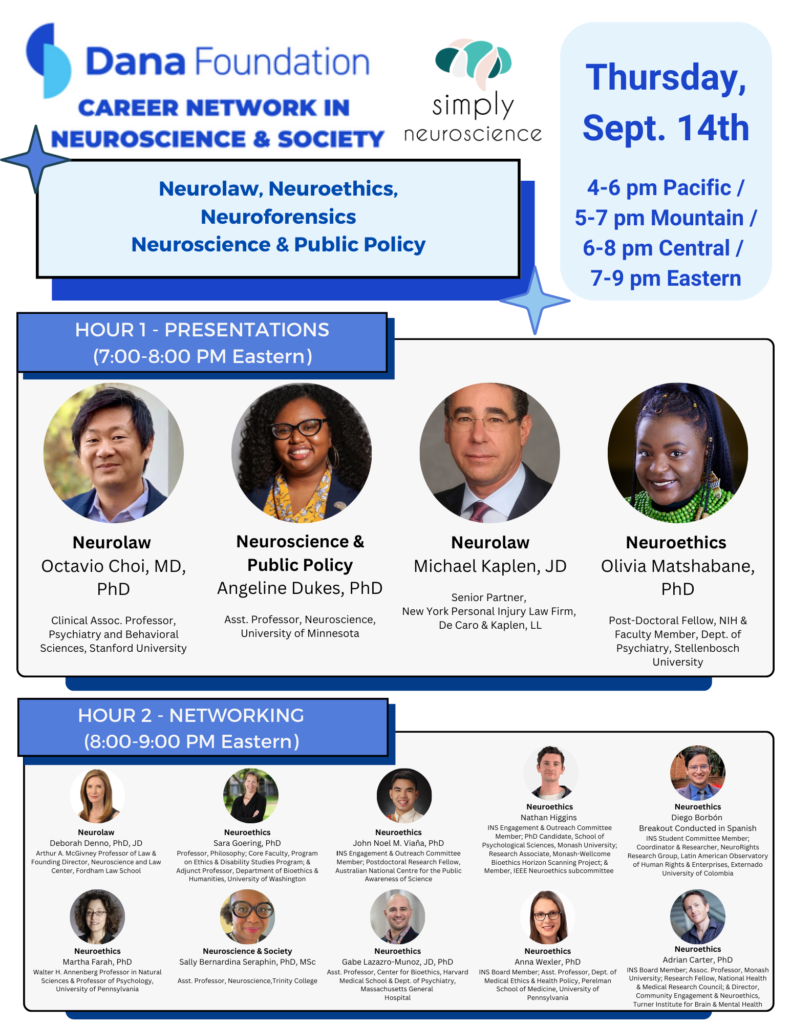 Career Fair Lineup, alphabetical by last name